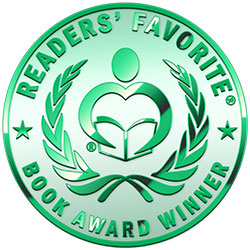 Reviewed by Kathryn Bennett for Readers' Favorite
Anti-Drug Matter by Deviled Tongue delves into the exciting world of the law enforcement officers who handle the drug world. It introduces us to twin brothers who are both detectives on a drug enforcement beat. Shamel takes on the NYPD narcotics unit while his brother Preacher is in the heart of Virginia in Alexandria. But what would a story about law be without the crime? Mstislab is a Russian Mafia crime lord, and while he is successful he is not content, and wants to become the largest crime boss on the east coast, and perhaps beyond. Circumstances like this set all three on the same path with fate.

The pace is really fast, maybe a little bit too fast in some parts (my only complaint), however a good book at any pace is a good book. I have to say I think Preacher is my favorite of the twins, possibly because he serves in Alexandria which is one of my favorite cities in the world. There are twists and turns like you would expect in a crime novel, and of course the bad guy is a big bad Russian Mob boss, so there is not much about him to like other than the fact that he is really good at being a bad guy.

Anti-Drug Matter by Deviled Tongue is a pulse-pounder from start to finish. Anyone who likes gritty crime novels is going to like this book because it has all of the right elements. Deviled Tongue hits the nail on the head!