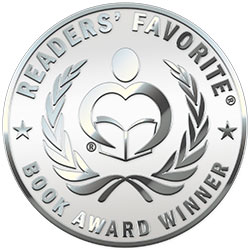 Reviewed by Claudia Coffey for Readers' Favorite
Ask God by Kyle L.B. Morey includes a writing per day over a 30-day period that this reader found to be enlightening and most helpful on how to grow in devotion to our Creator and make the most of life "while we are here visiting this wonderful planet we call Earth." Morey shares his formula with us on how to grow our relationship with God: 1) Begin by praying to God and thanking Him for His word found in the Scriptures; 2) Ask God your most important question that day; and 3) Read randomly in the Scriptures, "pleading for the Spirit to guide us," continuing to read until we get our answer.

A new gem is revealed in each day's reading of Ask God by Kyle L.B. Morey. Just some of the topics are: faith, hope, fear, strength, wisdom, prosperity, thankfulness, belief and action. We read about how to overcome depression – "When I choose to be negative and depressed, I am choosing to ignore God and his Blessings that surround me including the ability to breathe" - and how to find joy in the Sabbath, God's special gift to us. Each daily reading closes with the author praying for his reader, or asking the reader to pray for both of us. You get the feeling that Morey really cares about his readers and wants us to grow with God as he has. The readings and interactive assignments inspired me to bring God into my daily life, not just at church on Sunday. Too many times I begin my days and my projects without asking for God's guidance and blessing. This book is an excellent reminder to do just that.