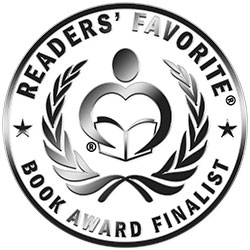 Reviewed by Christian Sia for Readers' Favorite
Athena's Choice by Adam Boostrom is a science fiction story with a setting in a distant future where men are extinct. A dangerous experimental virus has killed all men on earth. Fifty years later, in 2099, a project is initiated to bring men back to life, but it faces a threat —someone doesn't want this project to succeed. A mysterious message sent to the police points to Athena Vosh, a young girl who'd rather live an ordinary life than be entangled in controversy. When Athena joins the investigation, her dreams will offer clues, including a ruined library and an old book that can help unveil the identity of the saboteur. Her journey is filled with self-discovery and truths about happiness and gender. The biggest question is: Can they bring men back?

Athena's Choice is told in a unique style, featuring flashbacks, backstories, streams of consciousness, and logs. The writing is impeccably good and filled with strong imagery. The novel begins with a unique premise —a world robbed of men, and such a premise immediately introduces the reader to a strange phenomenon. Elements of the conflict are introduced from the opening pages and the tension between the survivors of a strange natural phenomenon and those who have held the higher ground is clearly described: "The big problem was that there were already people living on the higher ground and back then everyone used to be very bad at sharing. Some of the higher ground people even decided to kill the climb-it refugees in the name of selfish defense. Those people were called 'terrorists' and they were very bad." Adam Boostrom's novel is highly imaginative, fast-paced, and tightly plotted. The characters are sophisticated and elaborately developed. A mesmerizing read, indeed.