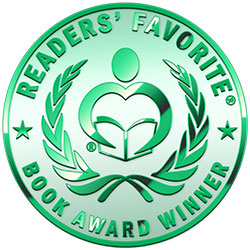 Reviewed by Stacie Haas for Readers' Favorite
In Baby Grand (Baby Grand Trilogy Book One) by Dina Santorelli, the governor's daughter is kidnapped and Jamie, a newly divorced, struggling writer, finds herself smack dab in the middle of the crime. Forced into the role of the little girl's caretaker by her captors, Jamie is forced to find a way to protect the child and save herself from near certain death. The kidnapped Baby Grand brings four very different family units together in unique and surprising emotional relationships: Jamie's ex-husband and brother; the distraught nanny and her nephews; New York's First Family; and the notorious crime family who set the action in motion. Will Jamie's brother find her in time and will the Governor and First Lady figure out what's going on before it's too late?

Baby Grand by Dina Santorelli starts right in the middle of the action—the kidnapping of the governor's daughter—and proceeds at a frantic pace to a dramatic and surprising conclusion that left me wanting more. Given that Baby Grand is the first in a trilogy, that's a very good thing! I loved the character of Jamie—her journey through this book is irresistible and engrossing as she finds herself in harrowing circumstances. It's a tale of survival and unexpected emotional connections. Baby Grand has a fantastic cast of secondary characters too, each with their own arc and journey, and all against the backdrop of crime, love, sex, and embedded familial complications. Highly recommended for lovers of crime fiction, family drama, and fast-paced fiction!