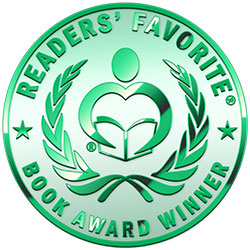 Reviewed by Jessyca Garcia for Readers' Favorite
Back to Forest High by Bob Boone is made up of eleven short stories. All the stories are somehow related to school, whether it takes place in a school, is about a teacher, or about school days long ago. Each story is unique and entertaining.

I enjoyed all the stories in Back to Forest High. However, some of the stories made a stronger impression on me than others. The story "Ruben's Career Move" was one of them. I liked this one because it shows you really never know what someone is thinking. Now I will definitely rethink how I think I see people. The story "Air and Space" reminded me of something my dad always said: "Do as I say, not as I do." Sadly, this story also reminded me of some of the parents of the kids that attend my daughter's school. Parents need to remember to lead by example.

I have to be honest with the story "Isn't that Abbie Hoffman Over There?" I have never heard of Abbie Hoffman before so I had to look him up. So in other words, Boone taught me something. Once a teacher, always a teacher. "The Caddy" was by far my favorite story in this book. The ending left me in shock. In fact, I had to reread the story to make sure I did not miss anything.

These are just a few of the stories in Back to Forest High. The others that I did not mention are also worth reading. Overall, I really liked the stories. It is nice to see things from a teacher's perspective once in a while.