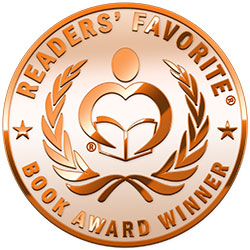 Reviewed by Bil Howard for Readers' Favorite
Being the new kid on the block sometimes isn't easy and sometimes our fear turns to aggression and makes the matter worse. That is one of the many lessons learned in Barnyard Bully (Barnyard Buddies) by Donna Taylor. When Jake, the paint horse, arrived at the ranch, he felt very much alone and very frightened. He was greeted by Bud, Smokey and Bucky and instantly became aggressive with them. The entire barnyard was taken aback by this behavior and was at a loss in dealing with their new barn mate. With advice from a wise old owl with an English accent, Ollie, they were able to learn how to deal with Jake and bullies in general, especially when they learn that they have to work together to protect each other from a pack of wild dogs. Things aren't always what they seem and with a little understanding, friendship can be salvaged out of a bad situation. Added into the story are fun facts about barnyard animals which add even more to the value of this book.

Barnyard Bully is a delightful book that teaches some very important lessons about bullying and friendship. The tongue in cheek humor of Donna Taylor is scattered throughout the book and offers plenty of chuckles, though the main point of the story is a very serious one. This lighthearted set of lessons from the barnyard, focused on Jake and his problem with being the new kid on the block, is not only fun to read but teaches children the importance of friendship, as well as the difference between being a bully and being a leader. Honest, entertaining and enlightening, Barnyard Bully (Barnyard Buddies) is an excellent addition to your child's education.