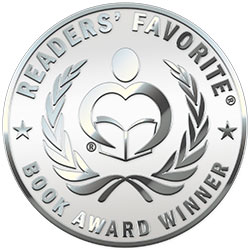 Reviewed by K.C. Finn for Readers' Favorite
Barren is a work of fiction in the character-driven, LGBTQ+, adventure, and romantic fiction sub-genres, and was penned by author Yolanda Olson. As a novel that forms the first part of the Carnaval des Ténèbres series, the work does contain material suitable for more mature readers. Our central protagonist Yager is a young man who cannot feel, either physically or mentally, but this loss brings him turmoil and a sense of never fitting in. In his group of traveling performers, Yager finds comfort amongst other unusual people, but further heartache ensues when he encounters the mysterious Indigo. Can a man without feelings learn to feel, or will he tear himself apart in the process?

Author Yolanda Olson has created a sensory feast in this short but very effective novel, which sparks off an intriguing and immersive series. As a huge fan of the carnivalesque setting and atmosphere, I adored the introduction of a stylish, emotive, and larger than life ensemble cast. With such promise for the rest of the series, we then concentrate on Yager with some truly effective psychological development, and a speech and thought presentation that puts a deep, emotive focus on, perhaps ironically, someone who cannot feel, yet yearns to. The dialogue of the work was also engaging, developing plot and character relationships, but also providing wit and personality to the surrounding 'family' of the players. Overall, I would highly recommend Barren as a lavish and poignant emotional adventure, and a promising start to a very exciting series indeed.