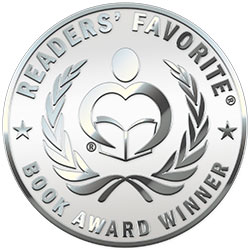 Reviewed by Emily-Jane Hills Orford for Readers' Favorite
Emotions can be overwhelming. Some emotions are like monsters: they lurk in the background just waiting for the right moment to take control. Like the anger monster that makes us stomp and yell or the worry monster that makes us lose focus, our minds becoming unhinged and fretful. Emotions are hard to control. We certainly can't lock them out. They're ever-present, and they're real. So what do we do? Lauren Stockly's picture book story, Be Mindful of Monsters: A Book for Helping Children Accept Their Emotions, is a clever and insightful approach to helping young readers understand and appreciate the importance of emotions so they can learn how to deal with them. The protagonist is a little boy, and the plot follows the boy's concerns about how his emotions take control of everything he does. Anger, fear, worry, and more take over, making the boy uncertain how to manage it all. It really is overwhelming. Fortunately, Mom is there to help explain.

Using therapeutic metaphors and interactive activities, Lauren Stockly uses Mom to help the little boy and young readers find the means to accept and control these emotion monsters. There is a page where the reader is encouraged to look at the illustration and find at least ten tiny details, including the lurking emotion monster behind the bookcase. At the end of the book is a page full of multiple emotion monsters and the interactive question: "How are you feeling?" It encourages the young reader to share their feelings and emotions so they can recognize them, understand them, and hopefully control them. Beautifully illustrated, Be Mindful of Monsters: A Book for Helping Children Accept Their Emotions is an insightful way to start the conversation about emotions and make young readers more aware of their feelings.