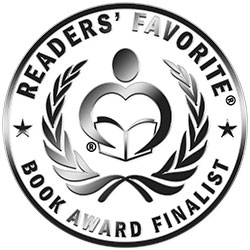 Reviewed by Tiffany Ferrell for Readers' Favorite
In Bee, Honey Bunny and Me: Yucky, Yummy Carrots by Lavelle Carlson, we are introduced to a little girl named Leni who hated carrots. No matter how hard her mother tried, she just didn't want them at all. Leni was called 'The Bunny Whisperer' because even though she loved nature, her favorite animals were bunnies. To encourage the girl to eat her vegetables, we are told the story of a bunny rabbit that had a similar issue. Honey Bunny doesn't want to eat her carrots either, despite Mommy Bunny telling her that they are good for her and will help her to grow strong. When Honey Bunny still refuses to eat her carrots, her mother begins to think of ways that she can get her baby to eat her food. While searching for tricks, she comes upon a group of bees making honey. They suggested that the mother take some of their honey and put it on the carrots. Surprisingly, this made them taste a lot better so Honey no longer thought they were yucky.

I thought Bee, Honey Bunny and Me: Yucky, Yummy Carrots by Lavelle Carlson was so cute and it deals with several issues. Many children are picky eaters so the parents reading this book more than likely know firsthand what the mother bunny was going through. It also creates awareness about bees and the many good things they do. With bees becoming endangered, it's really important to educate yourself and your kids about that situation and others like it. The illustrations are also beautifully done and they fit perfectly with the storyline. I think Lavelle Carlson has done an amazing job and I can't wait to read what she writes next!