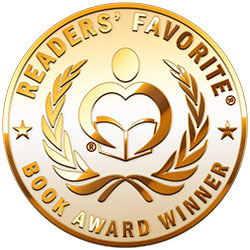 Reviewed by Viga Boland for Readers' Favorite
Below the Radar is a captivating read and its creator, Dana Ridenour, is a writer you'll want to add to your "favorite authors" list. A now-retired FBI agent, Ridenour knows from first-hand experience what protagonist Lexie Montgomery is getting herself into when, against her therapist's advice, she accepts an undercover assignment in the Netherlands. Lexie's task is to help locate a Dutch constable who has gone missing. To do so, she has to infiltrate a fiercely fervent, but seemingly peaceful group of animal welfare activists. But, as should be in any riveting thriller, this is rarely as benign as it seems: what Lexie uncovers, together with her new partner, nearly costs her her life.

Ridenour's many years of FBI experience gives the engaging, fast-paced plot and its credible cast of characters authenticity. Her considerable writing skills, especially her ease with creating realistic dialogue, evoke strong emotions in both readers and characters. Lexie is living a lie and the trouble with living a lie is that "...it's easy to become that lie. What we pretend to be, we become." That's an uncomfortable concept that the majority of us, regardless of our professions, live with daily, and Lexie's journey to a deeper understanding of the person behind the lie, herself, is a relevant theme in Below The Radar. With its winning combination of intrigue, suspense, humor, romance, excellent dialogue, and solid characterization, Below The Radar ticks all the boxes for your next "must-read". Enjoy.