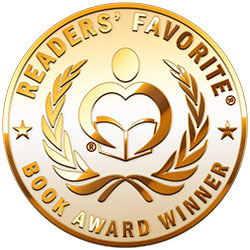 Reviewed by Stephanie Chapman for Readers' Favorite
Katie Feavel's Benyu, Born of Ash is an intense fantasy story about the outcast Roan. The story opens with Roan being expelled from school for harming another student. Roan can manipulate water, and if not controlled, she can burn others. After being expelled, Roan's father takes her on a trip into the woods to teach her how to use weapons instead of her magical strength. Ten years pass by. Roan trades her life to General Galin for her people to never know any pain. However, Roan cannot read and signs a blood contract. When she returns home, Roan discovers she is to be Galin's bride, and the young members of her village train for future unions with Woodlanders. After Roan kills Commander Izra, the King's only daughter, they place her on trial. The Crow Priest, Talc, tortures her until she dies. However, Talc revives her and begins implanting a sinister message in Roan's mind.

Benyu, Born of Ash is a fantasy story that leaves no doubts about how Roan tends to be stubborn. She is constantly criticized for making plans that tend to cause a larger catastrophe. I questioned why her father didn't attempt to teach her how to read instead of teaching her how to wield normal weapons. I think Roan should have investigated several situations she encountered instead of acting irrationally. However, this increased the suspense, and Roan's development is easy to see. The vivid imagery shows the brutal environment, and I could almost smell the sulfur in the swampland she had to travel through. Talc was my least liked character as he preys on people's emotions. He made the perfect villain for the story. The execution of the ending is perfect for leading into a sequel. My recommendation of Katie Feavel's Benyu, Born of Ash is for readers who enjoy fantasy stories with strong female heroines who grow mentally. Unexpected plot twists fill this novel, and I enjoyed the unpredictable events that unfolded from Roan's actions.