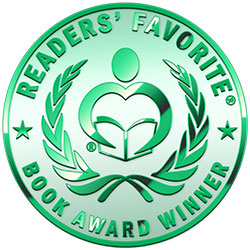 Reviewed by Romuald Dzemo for Readers' Favorite
Beyond the Rio Gila by Scott G. Hibbard is a historical and coming-of-age story that features multidimensional and exquisitely developed characters. The main protagonist is seventeen-year-old Moses Cole who leaves home and walks from the Shenandoah farmland to Pennsylvania and eventually becomes a First Dragoons underage recruit. The adventure follows Private Moses Cole on a journey from Virginia to San Diego and back, a tale of loss, friendship, humanity, and love—it is enriched by the humor, the encounters with different characters, and shared humanity among characters of diverse cultures and backgrounds.  

The story evokes strong elements of history, especially the Mormon Battalion from Council Bluffs to San Diego in 1846 to 1847 during the Mexican-American War. Against an unforgiving, historical backdrop, the author brings to life a story that features immigrants, the effects of religious persecution on a pregnant woman, a drunk intellectual, and many others. The narrative is a story of adventure, love, and the resilience of the human spirit, told in a captivating voice and exploring the beauty of human intercourse, the balm of humor, and the hidden joys of perseverance. The writing is crisp and it reflects the cultural background of the characters, with dialogues that capture both the intelligence and the way the characters think and speak. The witticism and insights infused into the conversations had me delighted as I read from one gripping page to the next. Beyond the Rio Gila is not just a historical novel; it is classic, a well-crafted story with sophisticated characters, a smartly written plot, and humor that sinks its teeth to the very core of the reader. You will love Scott G. Hibbard's characters, his attention to detail when it comes to the setting, and his exceptional ability to write scenes that feel real to readers.