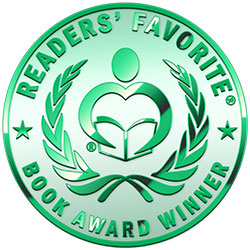 Reviewed by Pikasho Deka for Readers' Favorite
Blaze In, Blaze Out is an action-packed thriller written by Joseph Lewis. A task force involving the ATF and the FBI worked together alongside Sergeant Detective Pat O'Connor and his partner Detective Paul Eilselmann to bring down the Ukrainian crime lord Dmitry Andruko. While Eilselmann plans to enjoy a bit of family time, O'Connor embarks on a fishing trip with fellow police officer Jamie Graff and four foster brothers named Brian, Brett, George, and Michael Two Feathers. However, seeking vengeance, Andruko hires two elite assassins to eliminate O'Connor and Eilselmann. One of them goes after Eiselmann, leading to a cop being hospitalized, while the other tracks O'Connor and the boys in the wilderness. With the killers leaving a bloody trail in their wake, will the detectives and the kids come out alive?

Filled to the brim with intrigue, action, and suspense, Blaze In, Blaze Out hooks you in from the start and refuses to let go until the end. Author Joseph Lewis infuses the narrative with a sense of tension and dread that will have you biting your nails in trepidation. The plot is completely unpredictable, and you're never quite sure what's going to happen next. The characters have fleshed-out backstories that make them feel grounded and easy to relate to. I found the dynamic between the brothers one of the best aspects of the book, alongside the vividly described action sequences that happen in quick bursts. O'Connor and Eiselmann are genuine good guys you find easy to root for. If you're looking for a well-written action-packed thriller, I recommend Blaze In, Blaze Out.