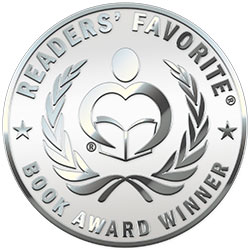 Reviewed by Viga Boland for Readers' Favorite
Novels based on childhood abuse have a special place in my heart, particularly if the victims manage to eventually put their pasts behind them and use their experience to help others. Jessica Aiken-Hall, the author of Boundaries, is one such survivor. I remember reading and reviewing her previous book, The Monster Who Ate my Mommy. I was curious to see what angle she would take to further explore sexual abuse in Boundaries and was delighted to see she has created a completely new story with a new protagonist. With Valerie, a social worker who keeps herself away from people in a basement morgue, the author has gone even deeper into where and how some survivors might feel as adults. Do they just stay quiet and keep their painful secrets hidden forever? Do they ever wish they could punish the abusers? Would any of them dare to exact punishment, even kill for revenge? Thought-provoking.

When Valerie is forced into working with a handful of women in a trauma support group, once comfortable with each other, the ladies begin opening up. Their stories are horrible; each feels the other's pain. One woman, Sonya, brings up how she wishes she could make the abuser pay for his crime. With each woman's story, Valerie feels herself being triggered and memories of her own abuse surface. Adding to her growing anger is the brutal, but unsolved death of a beautiful young woman, Carmen, and Carmen's addict mother. Valerie feels compelled to get to the bottom of Carmen's murder. Readers will be surprised by her findings, but the bigger surprise is how all this violence ultimately affects Valerie herself.

Jessica Aiken-Hall is an excellent writer and has a gift for letting a plot unfold itself through the dialogue of its characters. Her engaging style is easy to follow and her characters are believable. In these days of trafficking, sexual abuse, and internet predators, books like Boundaries need to be written and read by both survivors and those who work with them to help them put their lives back together after others have torn them apart. If you belong to either group, read Boundaries.