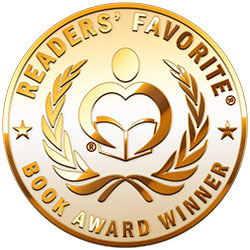 Reviewed by Jack Magnus for Readers' Favorite
Broken Circle: A Gray Ghost Novel, Book 1 is a suspense novel written by Amy McKinley. Liv's life had been just about perfect, despite the tragic loss of her parents some months before. Her marriage to Alex, a police detective, who was on the verge of running for the Senate with the backing of the right people, was a fairytale affair; their romance still hot and heady, but lately she'd noticed some tension in him, things he seemed to be hiding from her. Liv was, herself, hiding something, something that engendered mixed feelings of excitement and dread. She was pregnant. She knew Alex was against their starting a family at least at this point in time, but it had happened, and she was determined to have this child. When she finally did tell him, Alex was furious, leaving her stunned by the ferocity of his reaction to her news. And while he did manage to get hold of his emotions and seemed willing to embrace their future as a family, Liv couldn't help but wonder how she'd not seen this darker side of him before. His impromptu decision to take her on their long-postponed honeymoon so she could finally meet his mother was an exciting and unexpected development, but Liv was still cautious after his reaction to her news.

Amy McKinley's contemporary suspense novel, Broken Circle: A Gray Ghost Novel, Book 1, is a taut and well-written tale that takes the reader down to Barbados, Venezuela and Colombia as Liv and Alex finally go on their honeymoon. Liv is a fascinating character, whose love of art is a joy to read about. I enjoyed following as she went through the creative process when sculpting, and I particularly appreciated how she grows strong and self-reliant in response to the threats and perils that come her way. It's a grand contrast from when we first meet her; a woman who seems sheltered, a product of her privileged background. Broken Circle is a steamy novel containing poignant and moving erotic scenes, which may be a bit too intense for readers who prefer sweet romance. That said, McKinley's plot is suspenseful, and her story is fast-paced and exciting. Broken Circle: A Gray Ghost Novel, Book 1 is most highly recommended.