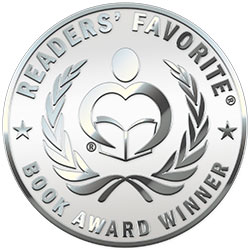 Reviewed by Jack Magnus for Readers' Favorite
Sheriff Clay Finnes wasn't sure what was happening in the normally sleepy community of Bulwark, Georgia. Outside of town, a foul-smelling green lake had appeared seemingly overnight and covered the road near J.B. Stratton's cabin. Travelers in a Ford Fusion had attempted to drive through it, and the car now sat stuck in the green water's deepest area. The husband and his wife were currently sheltering in J.B.'s cabin. He had received a nasty and copiously bleeding head wound, but the sheriff was somewhat more concerned at the appearance of the man's wife. Her face was blanched and contorted by fear. She was able to calm down enough to inform Clay that they were from Atlanta. Then she gazed at a photograph on the mantel and stated that the woman in the picture was the witch who stole her children. J.B. didn't know what to say to that. She had pointed to a picture of his wife, and she had been dead for five years now.

Brit Lunden's dark paranormal fantasy novel, Bulwark: A Bulwark Anthology, is a taut and suspenseful story that combines elements of the horror, fantasy, and fairy tale genres. Lunden's characters are well defined and credible, and the tension that plays out between Clay, his estranged wife, and the sultry and aggressive reporter, Dayna, adds dimension to the underlying story. I loved learning the history behind the mysterious Linden Lane house and the Bavmorda family. Lunden's plot is suitably twisty and dark, and her story is very well told indeed. Bulwark: A Bulwark Anthology is most highly recommended.