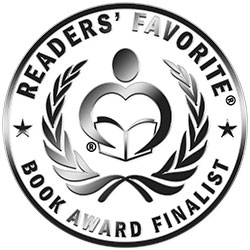 Reviewed by Anne Boling for Readers' Favorite
"Butterflies know more 'bout living than humans." Butterflies have a short life span. But they know to make the most of the time they have, and not to look back. Scratch was helping Mag move out of the cottage when he shared that bit of wisdom with her. The cottage just wasn't the same without Ash. She first met Ash when she was seventeen. Lily, her best friend, accused her of having dreamy eyes for him. When he asked her to marry him she said yes but the next day he disappeared out of her life only to return many years later. He needed her by his side. They had never stopped loving each other but their time together was much too short.

I truly enjoyed this book and yet I find it very difficult to share a summary without giving away too much information. Jamie Elizabeth Tingen offers readers a tale that will bring tears, smiles and laughter. Scratch is a secondary character and yet he makes the book. He is uneducated and yet he may be the wisest character in the book. Scratch has a deep wisdom that came from his dad. Mag is a multidimensional character. She carries pain and a secret deep within her. Ash is hard to describe. He never stopped loving Mag but allowed himself to be manipulated. Mag and Ash learned a lesson in this tale: hold on to today and forget about yesterday. In my mind's eye I could picture the old cottage and the mountain. I fell in love with this story and did not want it to end. While the ending was not the one I wanted, it was a very satisfying ending. This is a tale you won't want to miss.