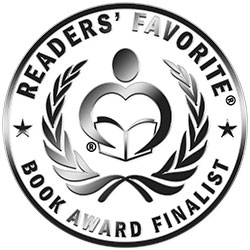 Reviewed by Rabia Tanveer for Readers' Favorite
By A River, On A Hill by John Durbin Husher is a memoir of the author and his twin brother. John "Jay" Husher and Lee Kenneth "Kenny" Husher wanted more from life and they were not afraid to go after it. The story opens in the 1930s when the Great Depression was raging. The birth of the twins was unexpected but Jay and Kenny's parents did a great job of teaching them how to survive. In between all of this, the brothers grew up to be successful. Jay became a scientist in the semiconductor industry while Kenny made his mark in the construction industry. However, it wasn't a bed of roses. They fought hard, struggled, and faced failures before they became the success they could be proud of. From traveling far to gaining the respect of their peers, Kenny and Jay were ready to do whatever it took to make their dreams come true.

I absolutely loved By A River, On A Hill and how author John Durbin Husher told it. The narrative was expressive and essentially love notes to his younger self and his brother. I could tell the author thought very highly of his brother Kenny in the way he spoke about him. Kenny's character was brilliant. He was spunky, a little sassy yet very serious about his future. Jay, on the other hand, was a little jaded yet thirsty for a break. The description of the Great Depression and how it affected the lives of simple people felt so real at times. The environment they grew up in was bleak, to say the least, and it was surprising how positive they turned out to be. The pace was perfect, the chapters were cohesive, the narrative was fluid and the character-driven narrative had me hooked. I cannot compliment it highly enough!