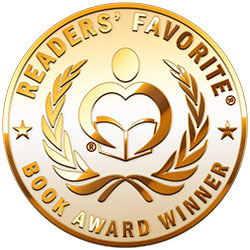 Reviewed by Emily-Jane Hills Orford for Readers' Favorite
Believe it or not, Christmas trees have feelings, too. Calvin grew up on a Christmas tree farm. He was supposed to be a Christmas tree like all the other trees around him, only he didn't really grow fast enough. When Christmas came and all the other trees were chosen, Calvin was sad about being left behind. He so desperately wanted to be a Christmas tree and he didn't appreciate the taunting and teasing he received from the other Christmas trees. Finally, on Christmas Eve, the owner and his wife brought Calvin to the Christmas tree store along with the last of the Christmas trees. He stood up as tall and as proud as he could, but no one chose him. A storm blew up and knocked him over, so the owner drove off, leaving Calvin all alone, half-buried in snow. That is, until a little boy had his father stop the car to take a look at poor Calvin. As the boy pleaded his case to his father, he firmly declared, "No Christmas tree should be alone on Christmas." But that wasn't the end of Calvin's story; the events of Christmas Eve would make him a legend.

Stephen G. Bowling's picture book story, Calvin the Christmas Tree: The Greatest Christmas Tree of All, is a charming story for young readers that emphasizes some of the key elements of the meaning of Christmas, most particularly that no one, not even a Christmas tree, should be alone. The story is told in simple language so a young reader can follow along and perhaps even read the story themselves. The colorful illustrations help carry the story forward. The author emphasizes the littlest tree's (Calvin's) determination to be a Christmas tree and how he never really did give up hope, even when he was half buried and deserted in a snowstorm. Calvin's story is a journey of determination and trying to do your best in spite of all the odds stacked up against you. I found this story touching and heartwarming and I would certainly want to share it with younger members of the family every Christmas. Beautifully told and the illustrations are classic – this book is a keepsake.