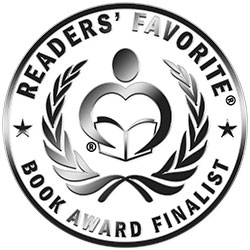 Reviewed by Trudi LoPreto for Readers' Favorite
Forty-year-old Sherri wants to find a perfect match but since she hasn't dated in a long time, she decides it is best to contact a not so perfect match to test her skills and get back in the race. Her choice is Greg, a man who has not been in the dating game for several years and has the same idea as Sherri. When the two meet, they find they share a lot in common. They decide that they can help each other and form Operation Soulmate. Sherri advises Greg on what he needs to improve to find the perfect girl and Greg will do the same for her. They spend several months together and form a very close relationship; always being there for each other. Greg finds a beautiful woman on the website and immediately Sherri is kind of jealous but still sticks to the pact. She also finds someone who may turn out to be her dream mate. They soon find themselves in situations that are funny, touching and eye-opening.

Can You Lose the Unibrow? by Sally Burbank is an easy to read, entertaining story of two people, Sherri and Greg, who are looking for love through an online dating website. I loved Can You Lose the Unibrow? a lot. There were times when I heard my mother's voice giving me the same advice; other times I heard myself sharing these thoughts with my own daughter. It was impossible not to like Sherri and be there to root her on. Greg was the steady stand-by friend every girl and/or woman longs to have on her side. You will have to read Can You Lose the Unibrow? yourself to enjoy all of the action. This romance read is a five star plus hit!