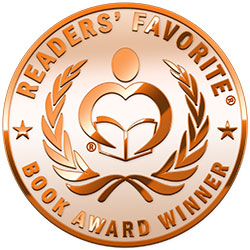 Reviewed by Frank Stephen for Readers' Favorite
Canaryville by Charlie Newton is a tale about a city about to destroy itself. Two dead bodies at the railroad track, an explosion at the Bayside Inn, and a white Catholic priest hanged at the clocktower. Chicago is on the verge of a race war, and Canaryville is at the center of it all. A few days before a federal takeover, the Chicago Police department will have to stop the lynching and bombing from bringing the city down to ashes. Homicide lieutenant Denny Banahan is the frontman for the job. He needs to prove that the killings are white-on-white and have nothing to do with a reenactment of the "Red Summer" of 1919. As he tries to make his case, he discovers even more that puts his life, the lives of those close to him, and the existence of his beloved city on the verge of collapse.

Canaryville by Charlie Newton is a fast-paced, fascinating, and realistic story about racism and law enforcement abuse of power in Chicago. Police brutality and corruption, racial slurs, political rhetorics, protests, riots, mob activities, and gangbanging are perfectly portrayed with a sprinkling of terrorism, international politics, and psychopathic killings. It has all the ingredients for an action-packed crime thriller that will keep readers glued to each page until the story is over. Just like the discoveries in this story, the characters are far from what they appear to be. Readers get to see that people with racist behavior can still go out of their way and risk their lives for a person of another race. It also concisely explains the political and historic nature of the racial tension in Chicago.

It may be hard to keep up with the names and how they connect with characters in the story, and international readers may have a hard time with the slang and names of landmarks that are familiar to Chicago residents. But they have an incentive to overcome these roadblocks with the promise of an intriguing narrative unfolding on each page.