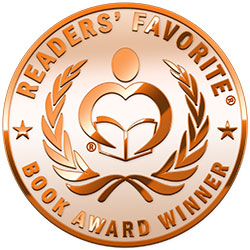 Reviewed by Sefina Hawke for Readers' Favorite
CassaStorm by Alex J. Cavanaugh is a science fiction/fantasy that would appeal most to a mixed audience of young adults and adults with a love of science fiction and fantasy. CassaStorm follows Byron, his wife, and his son, Bassan. The small family has their own daily routines that are quickly interrupted as the war comes closer and closer to Tgren. The war not only affects Byron's life as the commander of the Cassan base, but also as a father when Bassan's nightmares threaten the stability of his mind.

CassaStorm by Alex J. Cavanaugh is a well written science fiction novel with an amazing attention to detail that reminded me a lot of the Star Trek movies, TV series, and books. I really enjoyed the fact that CassaStorm took place on an alien world where many of the main characters were different species. I enjoyed the diversity of the races and cultures that Alex J. Cavanaugh created in the pages of CassaStorm. One moment that really stuck with me was in the beginning, when Byron comes home to his mate and child having dinner, with the mother trying to convince Bassan to eat his herren root, which he found disgusting. It just struck me as such a normal thing, yet here it was happening in a science fiction novel. I greatly enjoyed reading CassaStorm by Alex J. Cavanaugh and I hope that the author continues the series.