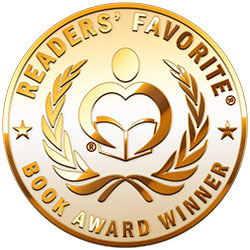 Reviewed by Jack Magnus for Readers' Favorite
Cassie Pup Takes the Cake?? is a children's picture book written by Sheri Poe-Pape and illustrated by Dasguptarts. Cassie Pup couldn't wait to get started in her new position as Baker Bindi's doggie helper. When she first entered Bindi's Bakery, which was to be her new home, she was enthralled by all the delicious smells and delighted with her first meeting with Baker Bindi. Cassie was determined to be the best baker around and was awed when she saw the kitchen where she would bake her special muffins. She could feel the warmth of the oven, and loved looking at the chocolate fountain, and how the colorful frostings glowed and sparkled. Cassie got her own baker's hat and apron and was soon ready to bake. Then she met Cordelia Cat, who was also a world-renowned baker of muffins. They would both be baking their muffins together, but suddenly they each decided that their muffins would have to be the best. Pretty soon, their competition got entirely out of hand.

Sheri Poe-Pape's children's picture book, Cassie Pup Takes the Cake??, addresses the rivalry and competitive spirit that can sometimes occur when a new pet is introduced into an established family setting. Cassie's need to prove herself comes into conflict with Cordelia's insecurity about having a rival, and Bindi Baker's beautiful and gleaming kitchen is quickly covered in batter. While the two are bound to become fast friends and, I suspect, even help each other create even more elaborate muffins, watching their crazed competition is entertaining indeed. Dasguptarts' illustrations are masterful. His bakery shelves are loaded with goodies that are guaranteed to have everyone wishing they could visit Bindi's Bakery in person, and Cassie and Cordelia's antics are eloquently displayed for all to admire. And, along the way, the two friends learn about sportsmanship, losing well and getting along. This book is an excellent story time selection as well as a challenging primer for young readers. Cassie Pup Takes the Cake?? is most highly recommended.