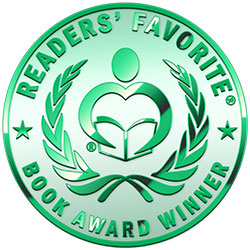 Reviewed by Christian Sia for Readers' Favorite
Chakana is the fourth entry in The Director Series by Zach Fortier, an action-packed thriller with richly developed characters. With powerful camps fallen, Nick Hudson can't help but be obsessed with thoughts of the safety of his own team, The Asgarda. The Director is a ruthless, intelligent, and very bad guy and Nick must stop him from infiltrating his group. But the choice he makes is the most dangerous, and if he fails his life and the lives of his team are on the line.

Gripping and suspenseful, Chakana is a novel with great potential for entertainment. The author's gift for character comes out strongly in this novel. With camps Baroota, Cachibaché and Izadi fallen, Nick has to make difficult choices to protect his team. The reader follows the action as the plot moves through the twists and the conflict crystallizes into an explosive climax. The writing is top-notch, filled with intelligently crafted dialogues and descriptive prose that is delightful to read.

Zach Fortier is a skilled storyteller who knows how to keep the attention of his readers. From the strong premise, the story moves through complicated situations and the reader doesn't stop guessing what might happen next. It is one of those novels you read in one sitting or through the night. The story has a strong narrative voice, written with scenes that are focused and emotionally rich. The story is psychologically deep, the characters believable, and the narrative very engaging. I am officially a fan of this author.