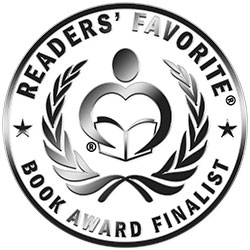 Reviewed by Stephanie Chapman for Readers' Favorite
Kerry Chaput's novel Chasing Eleanor focuses on Magnolia Parker and her struggle during the Great Depression. Magnolia's father abandoned the family, and her mother lapsed into depression, refusing to get out of bed. Magnolia did her best to provide for her two younger brothers, despite her mother's insistence that she would fail. When her mother died, Magnolia searched for a job. Mrs. Baxter offered to help her find employment and she became a housekeeper at the Pilot Butte Inn. Eleanor Roosevelt stopped at the inn, and Magnolia spoke to her. That evening Magnolia searched for her brothers and found them as a lightning storm started a forest fire. The following morning, Magnolia took her brothers to work with her. The inn fired her and once again she appealed to Mrs. Baxter for help. Mrs. Baxter assisted them but was unable to keep the family together. Upset, Magnolia sets out to find her brothers and Eleanor.

Chasing Eleanor is about a damaged heart. Magnolia's feeling of self-worth was so broken that her inability to trust others was a reflection of her state of mind. Her need to be in charge was to her detriment. When she asked for help, it didn't always come in a form that allowed her to control the situation. It also didn't occur to her that perhaps her brothers needed more than she could provide for them. Her father's abandonment and her mother's inability to show love crippled the entire family. I felt a ray of hope during Magnolia's journey to reconnect with Eleanor Roosevelt. The supporting characters were vividly described and provided important encouragement to help Magnolia process her pain. I recommend Chasing Eleanor to readers who enjoy books that show progress in overcoming poverty and dire situations set during the Great Depression.