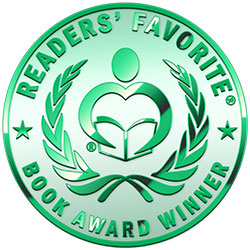 Reviewed by Hilary Hawkes for Readers' Favorite
In Chelsea Creek to Bunker Hill by Terri A. DeMitchell, young Andrew Beckett's plans to study medicine at Harvard are scuppered when troops take over at Cambridge, Massachusetts. It's 1775 and regions are embroiled in the dangers and battles of that troubled time as colonies and the British troops oppose each other. Then Andrew is sent by his mentor Dr Cutter to take supplies of medicines to troops, and finds himself involved in and witnessing the events that led to the conflicts around Bunker Hill.

Terri A. DeMitchell writes a poignant and informative historical fiction for young adult readers. The writing is clear with explanations of the lead up to events. There is plenty of factual information of the situation of that time and, as fourteen-year-old Andrew's story unfolds, how these events affected ordinary men, women and children. The fears and hopes of communities, feelings of conflicts of interest, and concerns to protect and find resolutions comes across well through the actions and dialogues of the characters. While there are many characters in the story, many are real historical figures, and the author has mixed fictional people in with these. This results in a very readable, informative and emotionally charged account of a period of American history.

This is a book that brings history alive and provides young readers with plenty of themes and topics for discussion. It is an excellent example of how historical fiction can be used to capture the attention and imagination of younger generations as they discover and learn from the past. Chelsea Creek to Bunker Hill deserves a place in every home and classroom library.