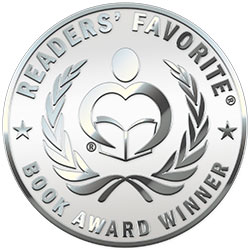 Reviewed by Lit Amri for Readers' Favorite
"Forget your homes. Forget your families. You will never see them again. You belong to the Night Guild now." Child of the Night Guild (Queen of Thieves, Book 1) by Andy Peloquin centers on young Viola, a child sold to pay her father's debts. Viola becomes Seven, training years for the Night Guild as a skilled thief under the harsh tutelage of Master Velvet. She eventually earns the name Ilanna and a place in the House Hawk. Yet her challenges never cease, as the cutthroat ways of the guild and the outside world await her.

The premise has some immediate familiarity as I've read fantasy stories regarding thieves' guilds several times before. On the other hand, it's structured differently so the story and the plot have an originality to them. Characterization as a whole has enough depth. Initially, Ilanna was not easy to root for. I expected her to be a bit more mature, personality wise, given her hard life in the Night Guild in order to become a worthy member. She can be somewhat impatient and easy to give in to her anger when things don't go her way.

However, she has proven her worth and survives many obstacles. I like Werrin and Willem, Ilanna's fellow Hawks, as they bring some wittiness to a harsh and dangerous life. The prose is clear-cut, which contributes to the flow of the plot. Although I personally didn't like some of the events that happened to the female lead as she had been through so much, Child of the Night Guild is a good read.