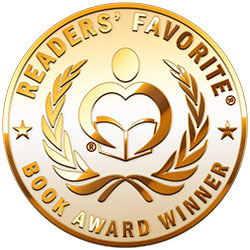 Reviewed by K.C. Finn for Readers' Favorite
Chiseled: A Memoir of Identity, Duplicity, and Divine Wine is a work of memoir writing penned by author Danuta Pfeiffer. Recounting the epic, tragic but powerful tale of her life, Danuta Pfeiffer narrates her own audiobook to tell her story from childhood to adult life. Born to an unusual couple, the Rylkos, we meet her father, John, who forces his family around a nomadic working circuit to keep up with his various professions, whilst poor Patricia is left to work double shifts as a nurse whilst providing food for her family by hunting. From this, Danuta goes deeper into tragedy when she is raped, and this sends her spiralling on a journey of self discovery which takes years to unravel.

Author Danuta Pfeiffer crafts her memoir in a style that reads like fiction, with beautifully described scenery and full dialogue to bring her story to life. The narrative style is both professional and relatable, striking an excellent balance where the story is emotional, but not overtaken by it despite some truly harrowing moments. I found Chiseled: A Memoir of Identity, Duplicity, and Divine Wine to be an inspiring tale overall, one of strength over adversity and having the courage to find yourself despite the pain of the past.

As for the audiobook quality, I felt that having Danuta Pfeiffer narrate herself was an excellent choice, as her authentic voice was filled with heart and emotion for the moments recounted throughout her life. The voice was clear and well paced with excellent sound editing to make this a really enjoyable listening experience overall.