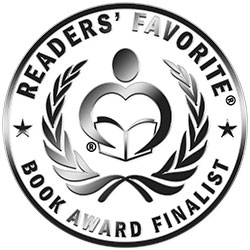 Reviewed by Patrice Brooks for Readers' Favorite
"Christmas Beneath a Frozen Lake" by Darrel L. Hammon is one in the series "The Adventures of Bob the Bullfrog". It is well-written and well-illustrated. Bob is concerned that Santa won't be able to penetrate the thick ice covering the lake where Bob and his family live. Bob and his siblings try unsuccessfully to come up with ideas on how Santa could get their presents through the ice. Finally, they ask their mother for advice. She tells Bob and his siblings that the same thing happened to her when she was a child. She tells them what she and her family did – and how a miracle occurred.

This book is great for children of all ages and for adults like me who love children's books and love Christmas. It does a wonderful job of describing the magic of Santa through a (bullfrog) child's eyes. The relationships between the children and parents are warmly depicted. Children of all ages will enjoy reading the depictions of the children's anticipation and anxiety on Christmas Eve and their graciousness as they accept the possibility that they may not get a Santa miracle. I especially loved the details of how Santa miraculously delivered the gifts. And, as an oldest sibling, I appreciated how Bob, the oldest sibling, witnessed the miracle but chose not to share that with his younger siblings. This book will not get lost in the overly commercialized, poorly written juvenile Christmas books that come out every year. It is definitely a keeper.