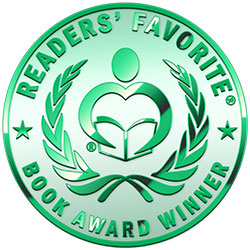 Reviewed by Divine Zape for Readers' Favorite
Code Black by Joe Peters and Bill Fleming is an interesting blend of mystery and thriller set against the not-so-obvious reality of modern Boston. One of the MBTA transit stations has been hit by what appears to be a terrorist attack and everyone is speculating. It would be easy to accuse international terrorists, and that is normal, except that there is a twist in the story that is fed to the public. What if this attack is actually a staged scene, a disguise by someone or a group too close to home? Could someone be using the international terrorists to cover up a homicide? Only one man knows the truth and what he knows will surprise everyone, plus readers. Does he have what it takes to bring the truth to light?

Code Black by Joe Peters and Bill Fleming is a story that unveils the problems the MBTA faces every day. The characters are engaging in a unique kind of way and the authors have this uncanny ability to make readers feel as if they were walking side by side with the characters. The prose is highly descriptive and paints a very convincing reality of Boston with its ills and woes, the hostilities, the stabbings-in-the-back, the racial conflicts, and the problems that people have in their daily lives. The plot is filled with numerous instances of humor and suspense, well-structured to make readers keep turning the pages. The social and political commentary will come across as an eye-opener to readers who know little about Boston.