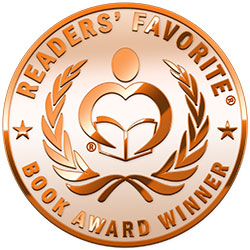 Reviewed by Rabia Tanveer for Readers' Favorite
Cold Solar is the first novel in The Inner Solar War series by Anthony C. Robinson. The story follows four people with different goals and almost the same path. Set in 2048 after Earth has colonized Mars and made slaves of their colonies, four people are fighting for their causes. Bowen wanted to end the war and the only way to do it was by working with Joanna, the personal guard of the princess, who was not interested in working with Bowen. They had their differences and nothing seemed to be working for either of them. Then there is Vladimir, an archer who got roped into fighting the cause to end the war. Low is a computer hacker who wants to end the war between the Martian Empire and Earth once and for all. The four of them are the key to success; all they need to do is keep their differences and chemistry aside. Can they do that?

The story was fantastic, to say the least. Author Anthony C. Robinson created the perfect mixture of politics, science fiction, and romance to give you a little bit of everything while nailing it all at the same time. Each character had a story to tell and all of them had plenty of time to do so. My favorite was Low. She was smart, and cunning, and understood what needed to be done. Vladimir was her perfect complement. Bowen and Joanne got under each other's skin and irritated each other just for the fun of it sometimes. The dialogues were fun, the plot was outstanding, and the worldbuilding was phenomenal. I would recommend this novel and this whole series!

After listening to plenty of audiobooks, I have decided Alan Medcroft is my favorite narrator of all time. His enunciation brought the story to life and made it possible for me to imagine everything. I felt like the characters were talking to me, the descriptions felt like a motion picture running right behind my eyelids, and I was transported to where Low was or felt how flabbergasted Bowen was with Joanna. Kudos to Alan Medcroft!