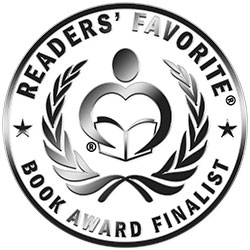 Reviewed by Jennifer Ibiam for Readers' Favorite
After the demise of her father, Olivia Moreno took charge of the Barranquilla drug cartel. But she was surrounded by wolves. Who could she trust? Things got more complicated when Colombia caught the attention of the CIA. Agent AJ and Colonel Smith arrived in the country to foil the plans of Islamic terrorists using the country as a training ground. They crossed paths with Olivia and extracted her from hiding to get information relevant to their mission. However, when their boss stepped in, Olivia struck a private deal that would either make her or sink her. Will AJ and Colonel Smith succeed in their mission? Will Olivia come out of this unscathed? It's a cold and cruel world, and only the tough will survive in Colombian Betrayal by Randall Krzak.

Colombian Betrayal by Randall Krzak is an action-packed novel that features deception, betrayal, espionage, power, selfishness, and more. This novel pulls back the curtain and shines a light on drug cartels, politics, law enforcement, government, and the intersection where they all meet. It is a typical case of the more you look, the less you see. Everyone had agendas, and they all doubled as prey and predators. Randall is a superb storyteller who kept me on the edge of my seat with gripping scenes, a brilliant plot, and stylish writing. The characters were formidable, and besides AJ, my favorite cast member was Silvina. She had grit, mental strength, energy, and backbone. This novel is a masterpiece! Do Ramon and Kruz have anything else up their sleeves? Will there be a sequel?