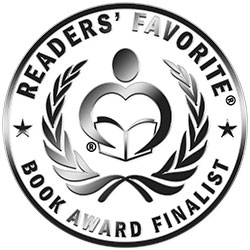 Reviewed by Pikasho Deka for Readers' Favorite
If you're in the mood for laughs, grab a copy of Community Klepto, a dark comedy novel by Kelly I. Hitchcock. Twenty-five-year-old Ann Josephson hates having to do anything involving people. A compulsive kleptomaniac, she often visits the local community center to work out and manage her social anxiety by stealing other people's stuff she doesn't necessarily need. However, she inevitably crosses the line by stealing one item too many, leading the center to hire a new security guard. Additionally, a guy called Joe asks her out, and soon, Ann finds herself joining a dodgeball team, a yoga class, and a kickboxing class in rapid succession. But it is when Ann finds out that Joe is a police officer that her world begins to crumble beneath her feet. What if Joe figures out her secret hoarding lair?

Community Klepto is a story about a young woman's attempts to navigate her sociopathic ways by acquiring material possessions that don't belong to her. Kelly I. Hitchcock tells a hilarious tale of a kleptomaniac who digs herself into a deeper hole by refusing to adhere to social norms despite getting chance after chance to redeem herself. Ann is a riveting character. I found some of her inner monologues incredibly funny, as they give you a glimpse into her dysfunctional mind and how she processes her surroundings and sees others. I also liked her dynamic with Joe and felt the two played off each other brilliantly. Anyone who loves dark comedy stories with flawed antagonists will enjoy this one.