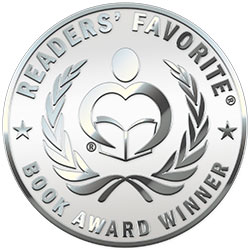 Reviewed by Romuald Dzemo for Readers' Favorite
While Courageously Uncomfortable: When the Real Woman You Want to Be Is on the other Side of Fear by Lisa J. Goins is written for a female audience, it contains insights that can help any reader transform their life. The author challenges women to dare to step beyond their comfort zone and to take responsibility for their growth. At the heart of the book is the message that we become more authentic and experience deeper levels of growth and fulfillment when we step into the uncomfortable area that lies beyond our comfort zone. Using relevant day-to-day life examples, Lisa J. Goins offers a path that women can travel to becoming their better selves. The book is filled with actionable steps and strategies, wisdom that is biblically founded, and a lot of common sense to drive the message home to readers.

Lisa J. Goins has the gift of reaching readers and her message is written in language that is comfortable to read, with examples that are strikingly relevant. For instance: "For women, using up our words isn't really the issue. The problem is the actual words we are saying. We may be great at surface conversations, but when it comes to the words that matter, the deeper conversations about what's really going on, we just don't get there." The writing is filled with insights like: "Staying trapped in a comfortable place of hiding the truth—whether it's a past full of hurt, shame, and regret, or current difficult circumstances you are walking through—is keeping you from accomplishing what God has placed you in this world to do." Courageously Uncomfortable is a wonderful gift to readers, a powerful tool for personal transformation, one that should be received, treasured and shared.