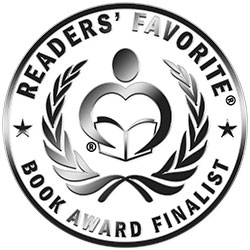 Reviewed by Natasha Jackson for Readers' Favorite
Tyler Moore is a handsome, middle-aged man, soon to be twice-divorced. He is facing the reality of aging and a struggling business, but none of that seems to matter when former flame and successful romance novelist Monique Delome reappears in his life. In Cover to Covers, the control freak in Tyler struggles with all the things in his life that are not in his control, particularly the re-emergence of his feelings for Monique. Unfortunately, Monique has been burned before and reserves her romance for the pages of her latest bestseller. As much as she proclaims that she doesn't believe in the reality of love, all of Monique's male characters bear a striking resemblance to Tyler, something he finds out in the aisles of a romance writers' convention.

I have to say that it took me most of Cover to Covers to stop disliking Ty so much. He wears a special brand of cool, detached arrogance that was quite off-putting, but I reserved judgment because the man he was in his twenties had to be slightly more human than this middle-aged version of him…right? But Alexandrea Weis did a good job of making him SO arrogant because Mo was equally independent and strong, therefore not willing to fall all over herself for a moment in the presence of his greatness. The connection between Ty and Mo was great! She shouldn't want him, really, but she still can't help it and sometimes you just have to kick good sense to the kerb in favor of a chance at the happily ever after she writes about. Cover to Covers is an authentic second-chance romance with no misty-eyed heroine prepared to quickly forgive the unforgivable. Mo is a strong woman who knows her worth, even if she is a secret softy on the inside. Alexandrea Weis has created unique characters with a lot of depth and experience, giving this story a freshness not often found in the genre.