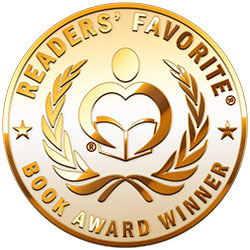 Reviewed by Alice DiNizo for Readers' Favorite
Author Kim Ketola knows about abortion first hand. Years ago, when she was of college age, Kim found she was pregnant and discovered that her then boyfriend wanted no part of her pregnancy. So she went through an abortion and suffered the depression and agony caused by what she had done for years. Then she returned to God and found the healing she craved. Now, in "Cradle My Heart", she reaches out to readers and especially to those who have gone through an abortion or maybe several abortions. She is now a speaker with the Ruth Graham and Friends conference and she assures her readers of God's forgiveness for what has happened in their lives and to find an end for their sorrow.

"Cradle My Heart" is a Christian-based book that needed to be written as author Kim Ketola experienced abortion herself and had first-hand experience about the grief, the sorrow and the self-loathing that women who have undergone abortions face. But Ketola goes beyond what she calls this "dead-end thinking" to encourage the reader to face the truth and have a deep desire to do the right thing for oneself and for others, perhaps fostering a child in need in another country. Each of the well-written chapters ends with a section for reflecting, a prayer and a response. Ketola does not play around with "feel good" platitudes. One of her chapters is entitled "Can You Believe Your Baby is in Heaven?". She suggests that if the readers who have had an abortion still suffer from depression they seek help and so offers an appendix that gives resources and groups to contact. She also offers study guides and notes that are invaluable. "Cradle My Heart" is a must-own book for readers everywhere as it is estimated that one out of five Christian women undergo an abortion.