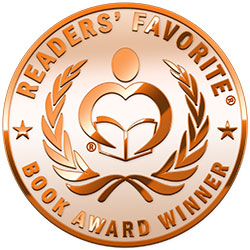 Reviewed by Anne Boling for Readers' Favorite
After a dirty bomb was detonated in the harbor of Galveston, Texas, Andre Petrov forms a team of elite specialist to protect the United States coast. The Oceans Reconnaissance Commission and Associates, O.R.C.A, team includes Commander "Reef" Johansson and Alexis Mikos. North Korean, Kim Su Hong, has a insane plan to extract vengeance on the United States. O.R.C.A faces a continuing challenge when Hong teams up with Muslim extremes.

Creating Madness by Andrew Rafkin has a nonstop action-filled plot. I have long been a fan of adventure books. Where Clive Cussler's, Dirk Pit is over-the-top, the lead character, Andre Petrov, is realistic. I usually prefer the characters to be over-the-top but was not disappointed in Petrov. Rafkin combines technology with likable characters and a plot ripped from the headlines. Fans of Cussler and Clancy will want to add Andrew Rafkin to their list of must-read authors.