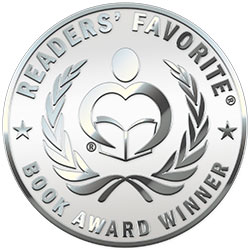 Reviewed by Peggy Jo Wipf for Readers' Favorite
Crimson Forest is the first in Christine Gabriel's Crimson Chronicles and it is an awesome beginning. The author brings Grimm's reapers alive as Angelina Adams's life takes a devastating twist from average to terrifying. She was told by her best friend, Jeremiah, to stay out of the Crimson Forest as something eerie was in the air. But she has no choice when a dark shadow with red eyes breaks into her house and threatens to kill her. The secrets of these woods are slowly revealed to her as she is guided deeper into its depths. Her greatest hope is that her father who has been missing for over five years is alive within the forest. Can she handle the truth that is unraveled before her eyes? Will she save the human race when her time comes?

I found Christine Gabriel a mesmerizing author when she turns fantasies into truths as you walk between monsters and saints. Crimson Forest forms a bond between the reader and Angelina, and then changes who and what you know about her. The pace steadily moves to the point where Angelina is faced with her deadliest opponent and her path is set by that one moment. The author intricately unites characters that have a long history, tension, and a hidden identity to create an alluring novel. This is the book that makes you give trees a second look, beware of shadows, and keep that friendly stranger at arm's length. I highly recommend this novel to those who enjoy a good paranormal tale with a touch of romance. Looking forward to reading Crimson Moon.