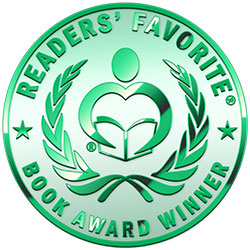 Reviewed by Si Ning Yeoh for Readers' Favorite
Beneath the humdrum reality of life as most know it, there lies a secret, intriguing world that only a privileged few can access. Willoughby, a lonely and bored young mathematician genius, is drawn into this world where he befriends a group of similarly gifted eccentrics, including the beautiful and mysterious violinist, Sydney Senoya, and their jolly but cryptic leader, H.S. But even as they seek out thrilling adventures and push the boundaries of the impossible, grotesquely terrifying enemies stalk their every step and threaten to take their secrets. Soon, Willoughby will see his friends fall into terrible danger. Soon, Willoughby will have to face that danger head-on. Such is the story of Deen Ferrell's brilliantly-crafted novel Cryptic Spaces: Book One: Foresight, and oh, what a story it is.

I initially approached this book with pretty moderate expectations, as I've found most authors' debut novels to be, no matter how promising, somewhat stiff and unpolished. What I got instead, however, was the best story that I have had the pleasure of reading in a long while. Cryptic Spaces has all the key components of a great novel - well-developed and consistent characters, richly descriptive settings, whimsical dialogues, a smooth pacing and an utterly gripping plot. I particularly enjoyed how Ferrell skilfully blends scientific truths into the fiction - concepts like circumpolar stars, Riemann's hypothesis, Nostradamus' predictions are tied neatly into the story. This is worth so much more than five stars; my only gripe is that I have to now wait for its sequels to know what happens next. So please, buy it. Read it. Love it. You will not regret that decision.