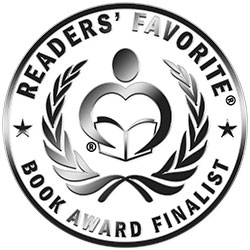 Reviewed by Michelle Randall for Readers' Favorite
Altmore Manor has sat empty and crumbling for over sixty years, but as an architect, it is a dream come true for Will to be able to restore it to its former glory, and Lexie is willing go to along with her fiancé, until she walks into the house and realizes that something isn't right. Of course being the practical man he is, Will doesn't believe in her feelings or ghosts, but as Lexie starts learning about the house, she learns of the tragedies that occurred there. Lexie also meets the ghost of the former owner, Magnus Blackwell, and from there things get complicated. Damned is the story of Lexie, learning to deal with her gift and helping the ghosts of the house, and Magnus finding redemption for his previous sins during his lifetime. It is a complex story with lots of twists and turns and, just when you think it is over, you find you are only halfway through. Authors Alexandrea Weis and Lucas Astor have created a multilayered story that is complex and compelling. As a reader, you find yourself drawn in and wanting to know more and keep reading until, before you know it, the book is finished and you are begging for another installment in the story.

Damned: A Magnus Blackwell Novel is the first book in a series. Given the title, one would assume that the series revolves around Magnus Blackwell and his exploits, but as he is already dead in book one, I am not exactly sure what book two would be about unless it goes back and revisits his life before his death. This is a complex story with two very dynamic characters taking the lead in Magnus and Lexie. Will plays a supporting role. The whole story speaks of life and death, atoning for your actions, and the actions you take having consequences. Alexandrea Weis and Lucas Astor make an amazing team in that they have created a multilayered story that is complex and compelling, that feels like real life, and that draws you in and makes you want to keep reading. There are some adult themes in the story because it does talk about the death of Magnus and a few other people, and there is some talk of sex, so I recommend it for adults, although in reality it is probably nothing more than most high school students have already read.