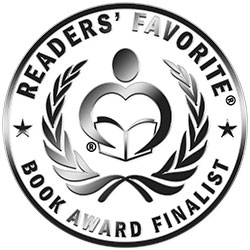 Reviewed by Vincent Dublado for Readers' Favorite
Danger on the Loch by Paige Edwards tells the story of a young photographer named Paisley Clark. She is passionate about her art, and although she has advanced to more sophisticated cameras, her old 35mm remains her most cherished possession—for it is the only memory she has of the father she has never known. Her mother has obliterated any traces of her father's identity in their lives, and any topic about her father is considered taboo in their household. But curiosity festers, and it has driven her to take a DNA test in the hope of connecting with someone in her father's family. She then discovers that her father is from Scotland. Upon accepting her father's invitation to visit, she learns that he is a duke and that she also has a brother and a grandmother. As she gets acquainted with the overwhelming developments in her life, she and her childhood friend James Pressley-Coombes are about to discover that something sinister operates within her father's estate.

Danger on the Loch grips your attention with its mix of romance and mystery to which any reader regardless of age can relate in terms of identity, family, and relationships. Castle Rannoch is a brilliant setting that breathes with a life of its own. With its stone walls, secret passages, and staircases, it exudes an air of mystery and foreboding that you want to unravel. Paige Edwards has created a mystery case worthy of someone like Sherlock Holmes to crack. The estate is a character in itself made only more haunting by the diverse characters within it. As part of the Pressley-Coombes Series, Danger on the Loch meets reader expectations in terms of offering high-tension suspense and feel-good romance.