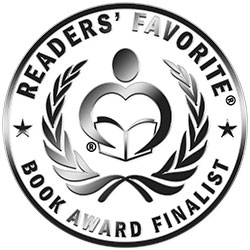 Reviewed by Cheryl Schopen for Readers' Favorite
In Daphne's Questionable Bet by Sara Jo Cluff, it's just 16-year-old Daphne and her mom ever since her dad passed away. After moving back to California, her mom's old high school rivalry is somehow reignited through Daphne and the rival's daughter, Sierra Winters. The girls decide to bet on who can get Bentley Anderson to ask them to the prom first. Daphne, in her unique Care Bear and Captain America attire, is pretty confident she can win this bet. But she didn't expect to fall for a boy who isn't Bentley. Now what is she supposed to do? She can't let Sierra win, but she also doesn't want to miss out on love with a great guy.

This book just warmed my heart. I can't remember the last time I smiled so much while reading. Daphne became my idol. Her outfits are a reflection of her mood, she constantly has a soundtrack playing in her head that matches the situation and her feelings, and she has a tendency to break out into song and dance wherever she is. She also has panic attacks and bad anxiety. The bottom line is she's real, she's unique, and she is a character we can all relate to. Also, the relationships between Daphne and her mom, her friends, and her love interest were both touching and genuine. The romance literally had me crying tears of joy. It was so perfectly written. Sara Jo Cluff is an amazing writer, and Daphne's Questionable Bet is the proof. Cluff took what could have been just a typical teenage angst-filled story and transformed it into something beautiful and inspiring. This story reminded me of how much I love love, and I am incredibly grateful for finding it.