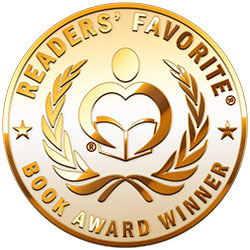 Reviewed by Tracy Slowiak for Readers' Favorite
Whoa! That's exactly the word I thought when I finished reading Deadly Thyme, the absolutely riveting and action packed new book by R.L. Nolen. Follow the story of protagonist Ruth Butler as she flees Texas and her abusive husband to protect her baby daughter, Annie. They manage to live a careful, but safe life for ten years in Perrin's Point, a seaside village in the south of England. But when Annie goes missing, and most suspect, and for good reason, that she has been kidnapped and killed by a serial killer, Ruth's idyllic life is shattered. Ruth refuses to believe that Annie is dead, and finds an ally in Inspector Jon Graham, seemingly the only person willing to help her find her daughter. Challenged by their circumstances - Ruth is living under an alias and needs to keep her whereabouts a secret, and Inspector Graham needs to keep his identity a secret so as not to blow his cover in another case - the pair desperately search for Ruth's little girl, and can only hope they won't be too late.

I loved this book. Loved. It. Mysteries are some of my very favorite books, but I find that I can often solve them quite quickly, only finishing the book to find out if I was right. Not so with Deadly Thyme. Author R.L. Nolen's work had me sucked in from the very beginning, and I simply could not stop reading until I reached the very end, with not a clue as to who the villain might be. R.L Nolen has done a great job in creating interesting characters, great scenes, and a simply exciting and thrilling read. Any reader who enjoys mysteries, action, adventure, thrillers, suspense or just a great read in general would love Deadly Thyme. I highly recommend this book, and also will be adding author R.L. Nolen to my short list of must-read authors.