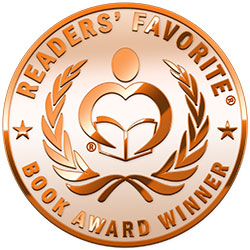 Reviewed by Arya Fomonyuy for Readers' Favorite
Dear Stephanie by Mandi Castle is one of the most gorgeous books I have read this year, a story of Paige Preston, a woman who has everything anyone would want, and a life of opulence and luxury. But then she isn't the happy woman that her world would suggest. She tries to kill herself with an overdose, but fails. Now on mandatory therapy, Paige works with a sexy psychiatrist and she begins to feel the stirrings of a new relationship. Could this be the answer to her inner struggles or will it be another step into the darkness that has inhabited her soul? Here is a beautiful story beautifully told, with great moments of humor, wit and emotional depth.

I couldn't stop reading when I read the first lines of this awesome, very sexy story. I knew instantly that I was hooked and that I would have to read it to the end: "I look across the kitchen at the granite bar and see my seven oxy pills lined up in a perfect row. I can hardly believe it's here. The last day of my life." The narrative voice is gorgeous, somewhat nonchalant and — again — sexy in a way the reader can't ignore it. The writing feels awesome with sentences and thoughts that unveil the mood of the protagonist and penetrate her psychology; it has the reader fully involved in the emotional and psychological aspects of the story. Great paragraph breaks, awesome sentence structure and punctuation are some of the elements that make the read exceptional. But what kept me going was the writing, the plot, the gripping story, and the believable, compelling characters. Dear Stephanie by Mandi Castle is a unique story that is absorbing and highly entertaining.