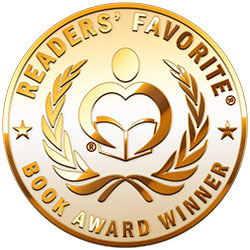 Reviewed by Peggy Jo Wipf for Readers' Favorite
Death Mask by Eric J. Gates is an espionage thriller that makes you doubt your neighbor. Zoe Davis (or Sheran) is a bookstore owner living with the man she loves, which is normal enough. After he proposes, her past collides with her present and she puts him and his sons in danger. One freak mistake saves her life, giving her enough time to put distance between herself and Liam. Transforming back to her ghost agent days, she must decide if she will try hiding again or take the fight to them. It has taken them six years to find her, but now she doesn't even know who is leading this renegade team of killers.

I found Eric J. Gates' writing similar to Robert Ludlum's. Death Mask is a military thriller that will have you hanging onto every step Sheran takes. The Egyptian process of mummifying a person is behind the meaning of Death Mask. The Egyptians constructed a similar face on the outside of the coffin so that the soul would recognize and join its body in the afterlife. Sheran had to find her death mask when she left the special ops so she could distinguish her soul after she left it behind. This novel is a fast-paced journey from near-death to impossible odds. With an edgy precision for details and danger, Gates creates a web of espionage and deceit at the highest levels. I loved how the characters come alive, with strong personalities that connect readers to the terror that awaits them.