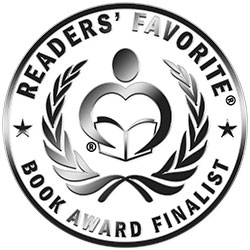 Reviewed by Romuald Dzemo for Readers' Favorite
Deception by Victoria Saccenti is a well-written sizzling romance and has great potential to entice readers. Joe is a marine who, while serving in Afghanistan, loses one of his friends, thanks to a letter from home. That letter drove his buddy to commit suicide. Now back home, he lives his normal life, and one day he goes out to a bar with Dan, one of his friends, and stumbles upon the woman who sent the letter that made his fellow comrade commit suicide. While he is irresistibly attracted to Hunter, his desire for revenge is so strong that he devises a plan to make her pay for what happened to his friend. At least, that is what he thinks, but can his plan for revenge be executed, or are they headed on a completely different route? The outcome will blow the reader's mind.

Victoria Saccenti is a terrific writer. That is an understatement! Her romance has a powerful premise and I was blown away by how she uses that premise to build a story that is both fascinating and gripping. Her gift for character is exemplified in this novel. Joe is a wounded man, a character who carries painful memories of war, and meeting the woman who is the root cause of one of his biggest losses creates a situation of conflict that is at the heart of the narrative. Saccenti keeps the characters and situations as real as they can be. The story has twists that I never saw coming. The prose is gorgeous and it is filled with images that are strong. The way the author explores the emotions of the characters had me flipping the pages. Deception is a page-turner and a novel that fans of romance won't put down.