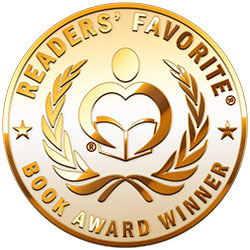 Reviewed by Lit Amri for Readers' Favorite
Written by Kathryn Guare, Deceptive Cadence: The Virtuosic Spy Book One, is about Conor McBride, who is recruited by MI6 to go on a mission to India and capture his own brother, Thomas McBride. Unwillingly going deeper into the world of secret espionage, Conor discovers, as an absolute amateur operative, that there is more to the mission than meets the eye.

Being a fan of spy and conspiracy stories, I was immediately drawn to Deceptive Cadence by, what else, the words The Virtuosic Spy in the title. Another deal-clincher was the word "virtuosic." If there is any anti-hero of the genre that deserves any kind of happiness that can be squeezed out of a miserable situation, it is Conor McBride. He was once a promising violinist, but was, unfortunately, wronged by his own brother.

Kathryn Guare definitely gives a lot of heart to the story. Humor is there as well which delighted me very much. It is very readable from start to finish, with no glitches whatsoever in the plot and writing. Characters are easily believable - Conor, his Ma, Phillip, and even the dodgy Frank. The level of suspense is well-maintained and kept my interest. This book is truly a fun spy thriller and I enjoyed it very much. Overall, this is a brilliantly written piece of storytelling, and should appeal not just to fans of spy stories, but everyone as well. I look forward to reading the second book of the series.