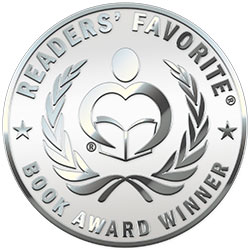 Reviewed by Michelle K. Pickett for Readers' Favorite
In Kirsty Dallas' novel Decker's Wood, we meet Decker. He is a porn star. Actually, he's known in the business as the "Prince of Porn." He's good at his job and he loves it… or he did. Somewhere along the way, he lost his love of porn. And his body showed it. Oh, he still looked good on the outside, but his equipment stopped working. That is until Andi came to town. Then his body woke up and paid attention. But only for Andi. For anyone else, no luck. So Decker is faced with a problem: continue in the porn business or stop to explore something he'd never allowed himself, a real relationship — with Andi.

I was skeptical about this book. I initially started reading it out of curiosity. Imagine my surprise when I finished it in just a little over a day. Decker's Wood is a breath of fresh air in the new adult/adult contemporary romance genre. Even though the storyline follows a porn star, don't expect page after page of explicit sex. Instead, we are given a look into Decker's life without the weight of a story relying solely on sex. The love scenes were sprinkled throughout and, in most cases, were integral to the story. After all, a man who's lived without sex for as long as Decker had is going to want to explore what has been missing in his life.

The plot is solid, and the pacing is steady throughout. I didn't find my mind wandering as I read. I was too involved with Decker, who is a lovable, but flawed, character. And, surprisingly, relatable. The story is told in alternating points of view between Decker and Andi. I was so thrilled with that. Not many authors tackle writing from a male perspective. And very few do it well. Dallas not only wrote Decker's point of view, but did an awesome job. I found myself alternately laughing out loud at Decker's internal dialogue, and wanting to scoop him up and hug him. Overall, despite grammatical and punctuation problems, I found Kirsty Dallas' Decker's Wood a funny, touching story about love, loss, and allowing yourself a chance at a happily ever after. There's nothing left to say except go read it!