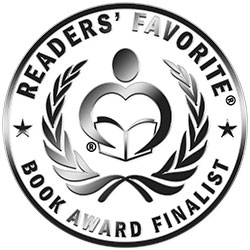 Reviewed by K.C. Finn for Readers' Favorite
Desert Dwellers Born By Fire is a young adult science fiction novel by author Sarah Bergstrom, and the first book in The Paintbrush Saga. The desert dwellers of the title are a young trio - Khalid, Lahcen and Qeriya - siblings cut off from the world by their remote upbringing in a desert community. They may have remained in obscurity, if not for the tragic onset of a mysterious and damaging illness which threatens the lives of their parents. Then it becomes time for the secrets of the trio's hidden powers to come to light, as they embark on a quest into a world totally unlike their own, seeking the cure that will return their lives to normality. What they learn along the way raises fascinating questions about their own existence.

I have read many young adult science fiction novels which base their themes and atmospheres on elements and environments, and Desert Dwellers Born By Fire is truly unique in its approach to this technique. The barren heat of the desert is prevalent from the start in the novel's atmospheric writing, and as the scenes shift whilst the young heroes go on questing, a rich and vivid world is created. Khalid, Lahcen and Qeriya are genuinely interesting protagonists with distinct voices and personalities, active participants in their own destinies who inspire readers to keep turning pages and see what they discover. Sarah Bergstrom unveils incredible powers, well crafted creatures and other races with effortless style, weaving a plot full of mysteries that are not quite solved by the end. Roll on book two.