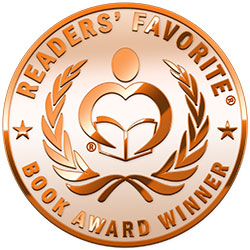 Reviewed by Roy T. James for Readers' Favorite
Dinosaurs & Cherry Stems by Susan Jean Ricci is the story of Cindy, a vivacious woman who, having a defunct marriage, wants to unleash her emotions. She clandestinely obtains her husband's paramour's number, telephones, and suffers the agony of finding her suspicions about her husband's cheating habits to be true. She starts dating with a vengeance, and initially many turn out to be disastrous, including a few attempts through the internet. She learns lessons and other new things, like the fetishes a few of her 'victims' entertained. She also finds courtly and gallant gentlemen, and enjoys their companionship as well.

Dinosaurs & Cherry Stems by Susan Jean Ricci makes the heroine gain our sympathies right from the beginning. In man-woman relationships, the probability of either partner becoming an epitome of defects is more or less the same. This is an interesting book, the unsure nature of the male clearly visible in all the 'adventures' Cindy jumps into. This novel is a true reflection of human society, the male-female imbroglio.